Additional ISO Certifications We Offer in East Hartford, Connecticut (CT)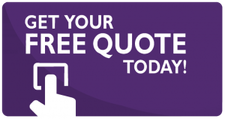 IQC The ISO Pros are experts in ISO standard consulting, training, and implementation. We can help you with a huge range of ISO standards and related services. Here are Additional ISO Certifications We Offer in East Hartford, Connecticut (CT), if you want to know more.
But before moving forward, let's understand why ISO certifications are worth investing money on.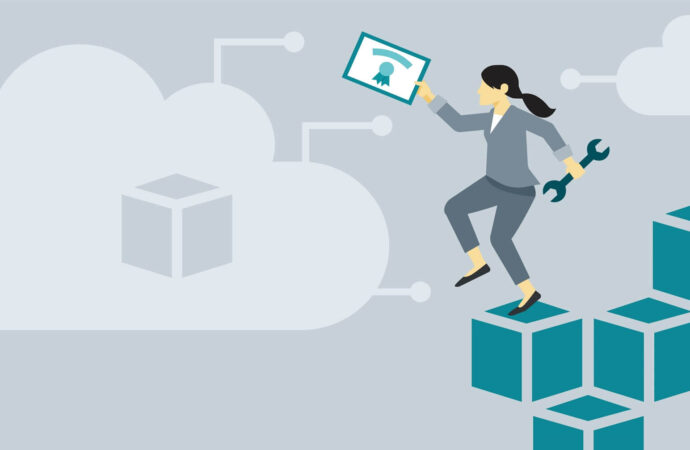 Why should you invest in getting ISO certified?
One of the most important reasons why ISO certifications are important is a demonstration. Yes. ISO certifications can help you demonstrate that your organization follows an international level standard. It acts as evidence of how good you produce or how good your services are.
Also, if you're in the automotive, food, or aerospace industry, you would know the competition level. And to tackle this competition, you can take the help of ISO certifications. Whether your competitor is certified or not, you definitely should. It'll help you get an advantage. Your customers will get a reason to come to you rather than going somewhere else.
Another important benefit of ISO standard certification is self-improvement. Processes, products, customer and stakeholder relations will improve as your organization implements ISO guidelines. Its because ISO standards pave the way for regular improvement regardless of the domain and business size.
Aerospace AS9100 – This certification is crafted for meeting the highly specific aerospace industry's demands. It can help you maintain the best quality and create safe & reliable products.
Aerospace AS9101 – this certification focuses on a process-based approach for auditing. The major emphasis is laid on performance measuring.
Aerospace AS9102 – first article inspection (FAI) is a process to validate and confirm that manufacturing processes meet the required design.
Anti-bribery ISO 37001 – if you want to promote ethical business, you can implement this ISO 37001 certification. This helps firms to combat bribery risk in operations.
Asset management ISO 55001 – this certification aims at optimizing the availability and profitability of your assets throughout your lifetime. You can manage assets more efficiently with this standard in place.
Automotive core tools (APQP, AQP, PPAP, FMEA, SPC) – in this challenging world, manufactures have to provide the best quality. These core tools are supplementary techniques for maintaining QMS standards. You can improve the way you work by implementing these tools in your system.
Automotive IATF 16949 – to be excellent in providing the desired product at the right time, it is necessary to follow the quality management system (QMS). This allows automotive industries to take their chance and be on top.
Body armor BA 9000 – it is a subordinate standard program. The organizations must be specific to ballistics-resistant body armor manufacturing and testing.
Capability maturity model integration (CMMI) (level 1-5) – this is a behavioral model. The model can be used as a helping platform for upgrading the processes involved.
Cybersecurity maturity model certification (CMMC): It is a new framework for assuring more than 3,00,000 companies in the (DIB) defense industrial base supply chain are protecting sensitive defense information. 
 Counterfeits AS 6081: With the increasing number of counterfeit parts in the aerospace industry, this certification reduces such activates.
Energy ISO 50001 and SEP – this is not an obligatory certification. It helps in reducing energy costs. It helps in optimizing energy usage and thereby helps in reducing costs. 
Environmental ISO 14001 – this certification is very effective in supporting industries contributing to conserving the environment.
 Ethical sourcing SQFI: A lot of firms implements this. When there is increased communication among the supplier and the organization, implementing an ethical sourcing strategy helps build trust.
Facility management ISO 41001: This standard ensures the functionality, comfort, safety, and efficiency of the environment by a correct integration of people, processes, and places.
Food safety modernization act FDA FSMA – this is a regulatory framework that will be affecting all the segments of the food safety framework.
Food safety ISO 22000 – it is a management standard for food safety. It sets out the basic needs an organization must set up to demonstrate its control in food safety.
Forestry SFI ATFS (sustainable forestry) – this program involves a third-party forest certification. It believes that those certifications are proven and an assurance tool. 
Gluten-free certification (GFC) – the individual products are tested and verified. These tests are carried out yearly. 
Info security ISO/IEC 27001 – the individuals are certified with the standard. There is the compulsion of attending the training bd give the exam for achieving this.
International traffic in arms regulations, ITAR – this is control and regulatory regime. One must get certified to this to avoid any future investigations. This restricts the export of military materials.
IT service ISO/IEC 27001 – Its best suited for the organization that belongs to the IT management sector for delivering better to their customers.
Laboratory accreditation ISO 17025 – this system comprises of the ways to perform a gap analysis for your firm and conduct the QMS. The organizations conducting laboratory activities can get themselves issued. 
Medical devices ISO 13485 – medical systems can get certified to ISO 13485, which contains all the necessary information and requirements for the safety of the medical device.
Occupational health and safety management (OHSMS) ISO 45001 -. Safety and health are the number one concern, yet many deaths occur. It set the minimum standard of practice to protect the employees worldwide.
Packaging ISO 15378 – this certification specifies the packaging good manufacturing practices (GMP). These are applicable for maintaining the QMS of the medical system. 
Quality ISO 9001 – ISO 9001 certificate is laid down by the International organization for standardization (ISO). It is a standard that specifies the requirement of a quality management system (QMS).
Responsible care RC14001 – this is required by chemical industries. It broadens the scope of ISO 14001 beyond traditional environment care. 
Supply chain ISO 28000 – This certification is required for dealing with security assurance in a supply chain. All the activities controlled by organizations that impact supply chain security are under this certification.
Telecommunications TL9000 – it basically defines the quality management system QMS) requirements for design, development, and production for the information and communication technologies (ICT) industry.
Audit management system ISO 19011 – this sets the guidelines for the management of the auditing work. The method to evaluate the work through auditing is also mentioned.
Some other ISO related services you can enjoy at IQC The ISO Pros
Outsourced internal auditing: Outsourced internal auditing allows your organization to hire temporary staff for the proper conduction of internal audits in case of management problems.
Virtual internal audits: Virtual internal audits are carried out in virtual means without any physical meeting or documentation.
Second-party audits: We can conduct Second-party audits on your behalf to ensure that they meet the set necessities.
Supplier audits – the gaps in supplier quality process and the manufacturing processes are checked whether they meet the expectations. 
Supplier evaluation – We evaluate the suppliers on real-time data and deliver an accurate report. Therefore, properly structured processes must be involved.
Compliance audits – are very much needed by organizations so that the government is assured that the expectations are met for the certification.
Pre-assessment audits – it is a valuable tool. It applies where the taxable person is unable to determine the value of goods and services.
Document audit or desk audit: It helps facilitate, plan, and engage the basis of a review of the quality of the work done in the written pattern. 
Contact us
More and more companies are getting certified each day. However, the procedure is quite extensive and requires expert help. And for that, you need to contact IQC The ISO Pros at East Hartford, Connecticut (CT). So, if you want to stay a step ahead of the heard, reach out now!
IQC The ISO Pros can help you implement, train on, consult, and have your company and/or organization certified on the following ISO Certifications: